Services
We offer two Sunday morning services, 8:00 am service and 10:30 am service, our Small Groups meet at 9:15am.

What do I wear? That's a good question to ask and the answer is what you feel comfortable in wearing to a worship service. Some people wear their "Sunday best" while most are dressed casually. Come as you are; we are interested in you, not how you dress!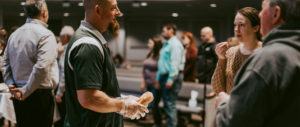 Where do I go?
You can click on on the link below to view our campus map. If you have younger children, and are attending Highland for the first time, you will find our Worship Center and Children's Building right next to each other. After parking in designated Visitor Parking follow signage to get to this area. We can't wait to meet you!